Hey guys. So, thanks to Praim and Sumo who helped me realize that my PC is complete Jurassic dinosaur ass, and Microsoft Security Essentials ceasing support on Windows XP, causing my dad to consider possible solutions, I was able to convince him that it's time that we buy a new computer. He feels like we just bought these last year, but we got our new computers back in 2002.
My SpeedTest rating will make you cream your jelly little pants: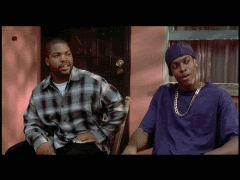 Yet, videos I watch online with variable bitrates scuttle along the SD resolutions, and my YouTube HD playback is horrid like this:
That said, you would never know I had this blazing Verizon Quantum FiOS Internet by using my computer. It's really bad. I even reformatted my computer to install Windows 7 a while back, and the computer didn't really get any faster.
Here are my current PC stats: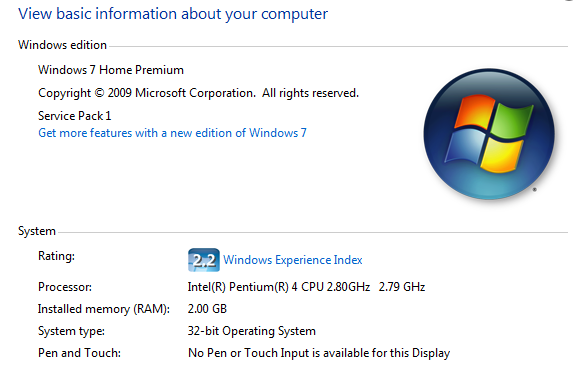 This is actually my better PC. The one with XP which is gonna get replaced first, only has 1.25 GB RAM. Both have the Pentium 4 processor with 2.79 GHz. Both of them are also Dell computers, which I'd like to stay away from if possible, but from a quick look at BestBuy.com (inb4L2NeweggYuoFaget) apparently Dells provide the best value per dollar of all the listed PCs... at far as my not-so-techy eye can see. So, we might be going Dell all over again.
Naturally we want to spend as little as possible on a new computer, and we already have working keyboards, speakers, mice, monitors, etc., so we're looking at Towers Only.
The link above is to Best Buy.com, but that doesn't mean that we'd only purchase computers from here; it's just the first place I looked. At a glance, the first page's computers range from $280-$1030, and after opening a few of them, the top very top result appears to be the best value of all: a Dell priced at $440.
These are the "important" stats of that PC:

• 4th Gen Intel® Core™ i3-4130 processor: Features a 3MB cache and 3.4GHz processor speed.

• Intel® Core™ i3 processor: Features smart 4-way processing performance for HD quality computing. Intel® HD graphics are built into Intel's smart new processors.

• 8GB DDR3 memory: NONEXPANDABLE

• 1TB Serial ATA hard drive (7200 rpm)

• Intel® HD graphics
So, what do you guys think about this PC?
• After going to Dell.com, I noticed that i5 and i7 were the newer processors they were putting into their machines, but are i3 processors bad? I see it's 3.4 GHz, which is a larger number than my 2.79 GHz I currently have, but that number isn't much bigger; however, I looked up some rigs in the thousands of dollars range for shits and giggles and I was surprised/confused to see some of them only had 3.0 GHz. I'm guessing that some processors are much more efficient with their 'Hertz? If that's the case, it'll make it more difficult to distinguish faster/better processors from older/slower ones.
• Also, those 8GB of RAM are looking delicious next to my PC's 2GB, but is 8GB really good nowadays? I thought I saw some rigs with 16-24GB, but are those the decent standards or today, or the overkill monster subjects of nerdgasm?
• HD output is cool, but we won't be takin' much advantage of it with out SD monitor. No biggie, tho.
In general, what stats would you guys say I should shoot for as standards? I won't be using the computer for gaming, so I won't need to run Watch Dogs or resource-intensive shit like the Dolphin Emulator on it. That said, I also want it a bit future-proofed so we won't feel we need to buy a new computer again in 5-10 years; we don't want the bottom of the barrel either. Ideally we would like a PC under $400, but I doubt anything'll come that cheap, even as a standalone tower (which, I think, is all we need).
Feel free to suggest shit from Newegg too, but I don't want to buy a PC in pieces either. I figure that's how most of the shit comes from that site.
Oh, one more thing--I don't know if any PCs come like this, but it would also be awesome if we could have a PC that comes with a permanent MS Office license/program bundled or pre-loaded on it. Paying $400 for the program permanently is bullshit. We have Office 2000, but dat shit's old.
Aaand, that's it for now! I appreciate all the help you tech-heads can provide.